PREMIUM A/V EQUIPMENT RENTALS AT AFFORDABLE RATES
Browse through our full array of audio and video equipment rentals.
Browse through our equipment rentals by category: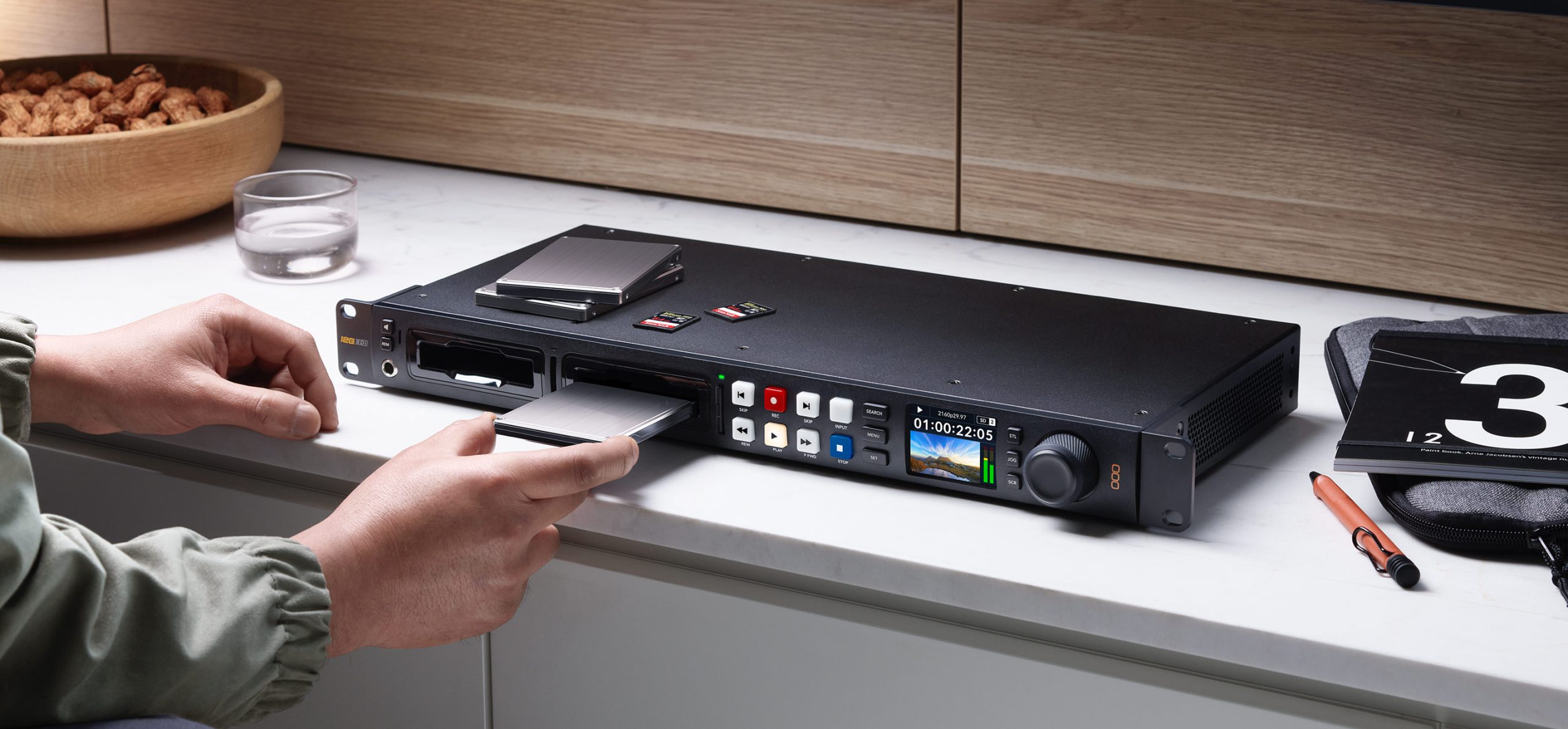 Blackmagic Design HyperDeck Studio HD Mini
The most compact model of HyperDeck Studio is based on the Teranex Mini form factor.
This modular design means that you can use a Teranex Mini Rack Shelf to rack mount 3 HyperDeck Studio HD Minis in a single rack unit, or you can combine them with other products such as switchers, converters or streaming processors. It might be small, but you still get powerful features, such as 3G-SDI in and out, HDMI output, dual SD card media slots, built in sync and timecode generators, front panel controls and both AC and DC power inputs. You can even connect the USB to a computer as HyperDeck Studio HD Mini works like a webcam so you can use any video software!
Our team is happy to help with expert advice and pricing information.